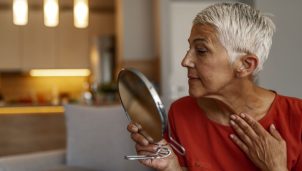 It would be a miracle if people can just inject,
Read More
Cracked heels is a common problem that many people face
Read More
Unless you've been living under a rock I'm pretty sure
Read More
If you want to describe the human body in terms
Read More
Hello Beauties!
Welcome to "First Look Artistry" – a natural beauty & wellness blog. This is your source to natural cosmetics & beauty product reviews, healthy hints, beauty-enhancing recipes, eco-beauty lifestyle tricks, natural health information, yoga and much more.
Address 2735 Goldie Lane, Cincinnati, OH 45202
Call us 513-381-1954
Email [email protected]